Beaters or rotors balancing
We deal with the balancing of rotors produced by Grazioli Agri and other brands.
This process enables the balancing of mechanical and rotating parts for the correct operation of manure spreader systems and other equipment.
Rotors of different sizes, cutters, pulleys and shafts need to be periodically rebalanced, precisely and professionally.
Correct maintenance of the fertilizer spreaders allows to overcome the mechanical and management problems that the intensive use of the equipment can stress.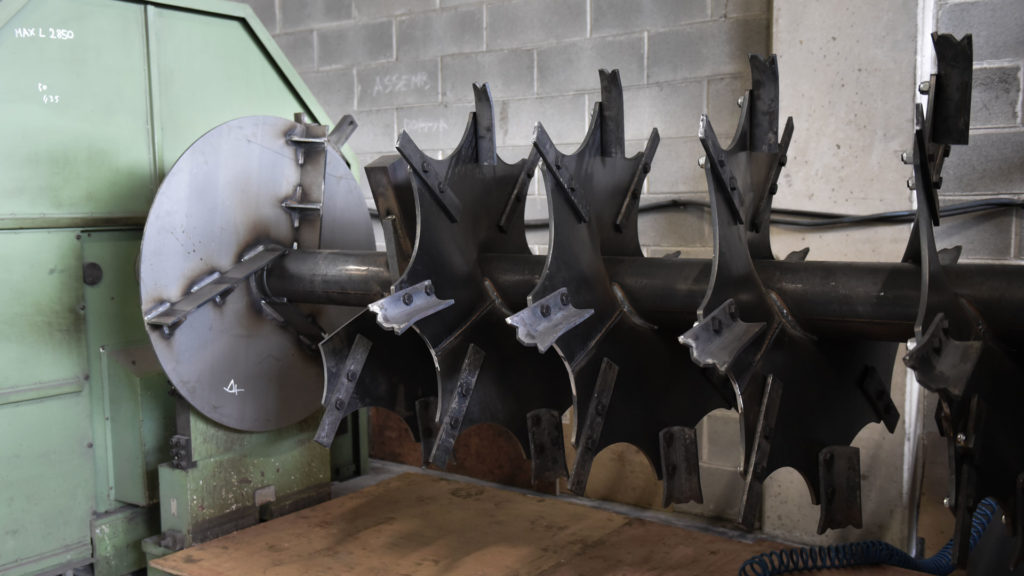 Optimized operation of manure spreading systems
The use of the equipment involves the progressive deformation of the rotors, which in turn negatively stress the other mechanical parts, causing their wear and, over time, their definitive breakage.
For us, the safety and optimization of the work of agricultural operators is essential, the balancing of the rotors is the most functional and economical form of prevention.